Great Performances – a Great Event!
The top athletes of Europa had shown great performances and Germany presents an impressive organisation in front of home audience.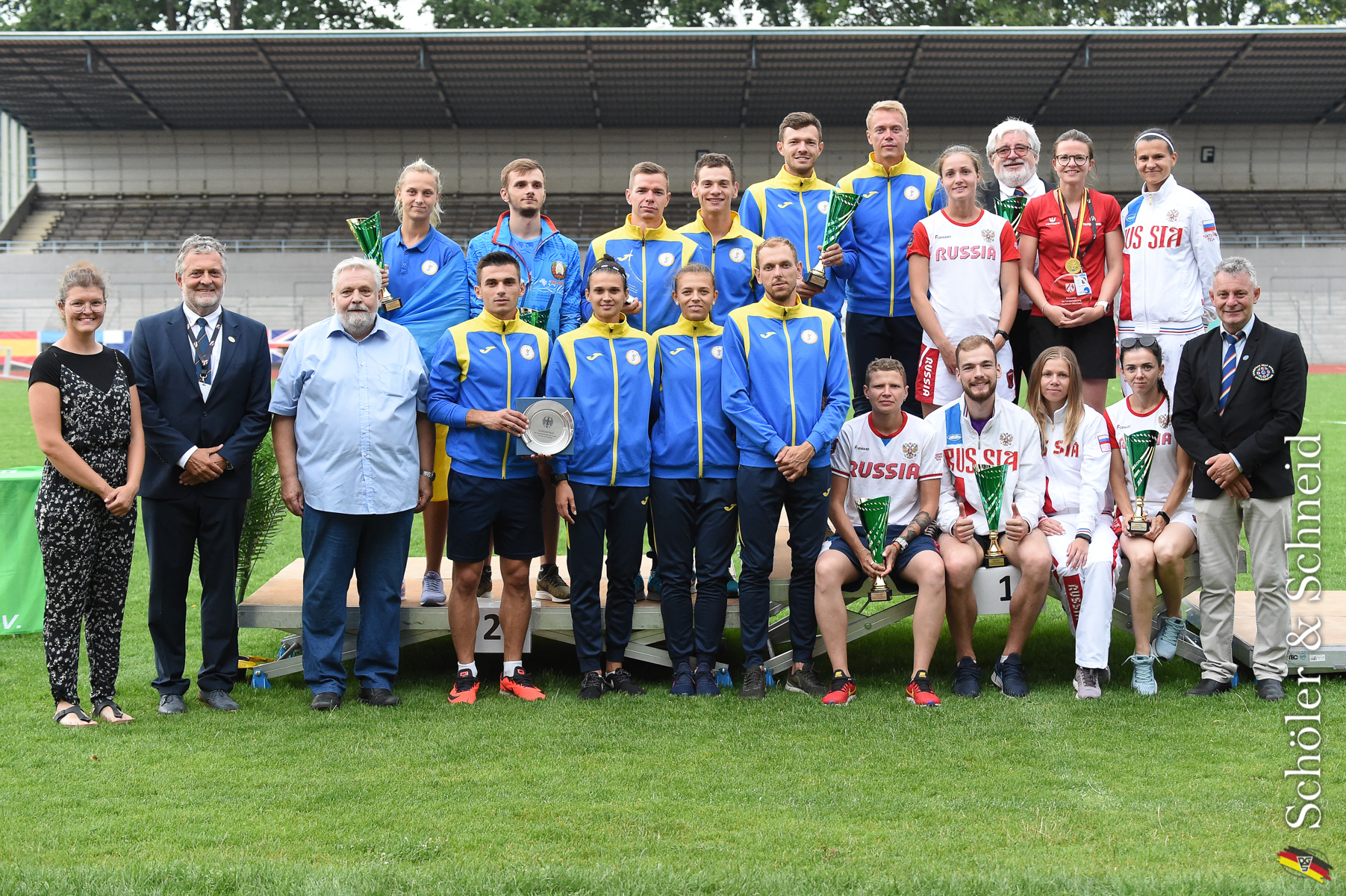 Von Montag bis Samstag erlebte das Lohrheide-Stadion in Bochum-Wattenscheid einen ungewöhnlichen Wettstreit europäischer Athlet*innen – die EDAC2019.
From Monday to Saturday the Lohrheide-Stadium was the venue of extraordinary competition of European athletes – the venue of the EDAC2019. 166 participants, 26 nations, 19 disciplines, 52 events, 115 medals, six world record, eight European records und eleven championship record – that are the figures of the EDAC2019.
Favourites like heptathlete Anastasia Klechkina from Russia and Andrej Charniak from Belarus confirmed their leading role, Klechkina gain gold with 49830 pt., Charniak became European Champion 2019 over 800 (1:55.07 min) and 1500 m (3:55.73 min).
There were other stunning achievements; Vytenis Ivaskevicius from Lithuania set a new shot put world record of 17.20m which he himself topped in the same competition with 17.41, the young Belarussian athlete Aliaksandr Maistrenka set new junior standards for long (7.35m) and triple jump (15.11m). Andzhela Alemseitova from Russia with a width of 6.19m is now the new European record holder for long jump. The only Belgium participant Flore Stappers set an new championships record over 100m with 12.23 min, she won the 200m sprint with 25.29 min.
This is only to name some of the numerous successes in Bochum-Wattenscheid. The medal score is led by Russia followed by Ukraine and Belarus, host Germany ranks on fourth place.
The EDAC2019 – an absolutely satisfying event for the host and a reward for all those who contributed to the organization and execution of this major sports event. Not only the athletes had sweated under the glistening sun but also the referees, the volunteers, the drivers of the shuttle services and the members of the organization committee. They all deserve our respect and thanks; they have done a great job in Bochum-Wattenscheid.
Text: Anne Köster, Photos: Anton Schneid/Pit Schöler